All the tools and resources you need to use TikTok as an author marketing platform and grow your account.
TikTok for Authors is a power packed course providing authors with all the tools they need to set up, start, and grow your TikTok account to market your book.
Designed by Cayce Lacorte, publishing assistant, author and avid TikTok user. 
1

Copyright & Proprietary Information Reminder

2

TikTok Workshop - The Big Overview

3

Your One Page Getting Started Cheat Sheet!

Let's get started! Creating your username, setting up your bio, and overview of main elements

Ideas for Videos and how to bring them to fruition

Finding followers and growing your engagement

How to use the Duets and Stitching Features

Creating and saving drafts
TikTok can be one of the best resources you have to grow your platform and market your book! Don't miss out on this fantastic resource.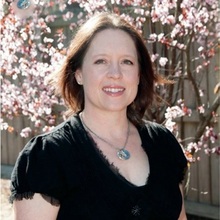 Author Coach and Publisher
Alexa Bigwarfe
Alexa Bigwarfe is a USA Today best-selling author and the founder and CEO of Write|Publish|Sell, a company dedicated to helping authors professionally self-publish and market their books. Her courses and training focus on outlining and writing books, self-publishing, author platform growth, and creative ways to market books through her company Write|Publish|Sell. She is also the founder and host of the Women in Publishing Summit and owns two hybrid publishing houses, Kat Biggie Press and Purple Butterfly Press.
Author, TikTokker, Publishing Assistant
Cayce LaCorte
Cayce is obsessed with TikTok, and no, she's not dancing. She has built a platform on the app and has been actively gaining followers for the past 2 years. She currently has over 47,000 followers and has gone viral internationally, ultimately leading to several articles on major news sites. As an author herself and a member of Write Publish Sell she is passionate about helping authors and basically everything book-related. She is incredibly excited to share with you what she has learned diving into the rabbit hole that is TikTok. Buckle Up.