This academy is for the DIY'ers that don't want 1:1 coaching but still need some extra guidance along the way.
You can scroll down to the bottom to see the content that is currently included, and here are some of the modules coming out in the upcoming months:
2018 - Using Affiliate Marketing to earn some money
Blogging for Authors
Facebook Ads for Authors
Ways to make money from your book before you even publish your book
Selling a book from your website for max earning.
Why this Academy?
I bet when you decided you wanted to write a book, you had no idea how much has to be done to write.publish.sell your book!
Now you might be freaking out a little bit, or questioning your decision to write the book at all. You might have these thoughts running through your head:
I don't have the money to hire a coach or join a fancy-pants program!
I just want to do it all myself and figure this out... but oh, my stars, there is a lot to try and figure out. 
I don't have time to figure all this stuff out!
You might have started to realize that there is so much you don't even know that you need to know.
I was in the same place. I had no idea of all the steps, the pieces, the timeline. it's taken me years to learn it all! 
But you don't have YEARS to figure it all out, do you? 
THAT'S WHY I CREATED THIS PROGRAM: TO TEACH YOU ALL OF THESE THINGS THAT YOU DON'T KNOW YOU NEED TO KNOW, FOR A LOW-COST INVESTMENT.
You can take the time to do the research on your own - spending hours and hours of your own time, making mistakes, wasting money... getting frustrated.
OR... you can let someone who has done this numerous times for herself and even more times for other authors show you the ropes, teach you time and money saving secrets, and most of all, give you peace of mind that it can be done and it WILL be done.
PopQuiz - WHEN should you start marketing and working on publishing your book?
The REAL answer? About a YEAR prior to publication.
Yes, I'm so serious. It takes time, energy, and a whole lot of commitment to build the platform you need to successfully launch a book that SELLS a lot of copies. 
And that's the goal, right?
There is a lot to know about writing and publishing a book besides just writing the book. Many people are easily overwhelmed with all of the other "things" that come along with publishing. I want to ease you of that burden.
In this membership program you will receive:
Basic courses on writing your book
Modules on mindset, overcoming fear, and moving forward with your book
Monthly modules of new content focused on writing, publishing, marketing, and selling your book
Accountability, tips, encouragement, and time-management suggestions for keeping you on track with the writing
Connections to cover and interior designers and the right editors that have been proven to do an excellent job
Detailed descriptions of timelines, elements needed for publishing, and the steps to take
Methods for raising funds to cover costs associated with your book
Time and money saving hacks
Worksheets, downloads, and other resources
Training on how to blog and create content
Learn how to pitch yourself to podcasts, blogs, and so forth
All the tools to build your media kit and write your Press Release
A Private Facebook Group for peer connection, feedback on writing, marketing support, and accountability
Guided instruction on obtaining your ISBN, PCN, LCCN
Guidance and tutorials for setting up a book landing page and pre-sales strategy
Instruction to create a solid marketing strategy for launching your book
AND SO MUCH MORE - you will know how to market and publish your book LIKE A PRO
For those that opt-in to the "Coaching" upgrade, you receive all of the above plus
Monthly live coaching/accountability mastermind
Access via voxer
Email support
Review of your assignments
Lifetime access to the content, with the annual purchase plan
Our group coaching element will provide a built-in support group, feedback group, peer review, and advanced readers.
The content is structured in a manner so it's beneficial to you at any stage of the writing process. 
How do you manage to do that?
If you haven't started writing your book yet, you have access to modules that will get you started. You can come back to access more advanced modules when you're ready for them.  If you're more advanced, you can skip over any modules that are more beginner in nature.
Each month at least one module will be geared toward the beginner and the other 1-2 will be for the more advanced. Eventually, when we've filled the Academy with content, we'll break it out into two separate programs. But the good news is - the marketing modules (with exception of any that are for post book launch) are for everyone, no matter where you are in the process. You can start marketing your book before you even start writing it!
The Write.Publish.Sell Academy is a training/mentorship/coaching program to teach you how to professionally market and publish your book, with some great tips and resources on the writing part too... with me guiding you through the entire process.
This is a "let me teach you everything I know about indie publishing so when your book is written, you have a freaking clue of what you need to do!"
How is this program different than other self-publishing programs?
I'm so glad you asked this question! There are many, many self-paced self-publishing courses out there. This is course is different because:
I have a proven record of getting authors published! 90% of authors I have worked with in my training and coaching programs have published their book within 6 months of starting to work with me. And the remaining 10% are well on their way.
I am personally invested in the success of each of you. I will provide all of my knowledge and access to the latest and greatest developments in the publishing world. If you choose the upgrade to the coaching, I will personally hold your hand and get you through this process (within the limits as described above - please, no showing up at my house for a weekend of personal coaching!)
All trainings are recorded so you can watch them over and over - you have access to all materials as long as you're a paying member!
You'll receive an action-oriented approach, not just instruction about the different topics
As a self-published author (several times over) and a publisher, I am well-versed in elements of book layout and design, where and how to find reviews, how to do all the tasks that you don't even know you need to know, and so forth
You'll have a built-in support group and launch team through this group
You'll receive templates, swipe copy, discounts on services, and more
You don't have to go it alone!
One more thing about me:
I am committed to following and learning about the trends, challenges, and changes in the publishing world. I am a member of the Advocacy Committee for IBPA (the Independent Book Publishers Association), a member of the Alliance for Independent Authors, and a member of the American Book Association. I travel to book expos and trade events. I do all I can to continue learning and to share that knowledge with you.

What Previous Students are Saying:
"This was my first experience with writing and publishing a book but it was a great place to start. Alexa has so much knowledge about the publishing industry and each week she was willing to share whatever she could to help us out.
Alexa did an amazing job of explaining details for new authors while keeping existing authors interested and moving forward. Her expertise in marketing and setting up a book launch coupled with her contacts in the industry (amazing editors and cover designers) made for an incredibly positive experience – one that I completely recommend.
Thank you to Alexa for making me enjoy the process so much that I am ready to go through it again!! You are truly a gift and I am thrilled that our paths have crossed."
~ Marietta Goldman, Author
"Is your book written but you don't know what to do next? Alexa knows one million things about book publishing and marketing! She (and her team) can take over from here to make sure that you are well prepared for your book launch!! She has all sorts of professional referrals for you; editors, designers, and resources.
One year ago, my book was just an idea. After completing the manuscript, I found Alexa and in 90 days she launched my book! This really is my dream come true, a labor of love and I am so grateful for all that I have learned along this emotional journey.
If you are an aspiring author, or even already published, I highly recommend Alexa to support you in your book publishing journey."
~ Amie Lands, Author, Navigating the Unknown
"Alexa eats, sleeps, and breathes author-entrepreneurship. She spends her "free" time soaking up wisdom from the best in the business, and has made it her mission to share every helpful tidbit she finds with the writing community. Whether you tune into her blog, attend her free summits, or have the privilege of becoming her student or client, make sure that you include this lady's brain in your resource kit. If you've got questions about how to write, publish, or sell your book, Alexa has the answers."
~ Laurie Zottman, Author
FAQs

When does the course start?
The Academy is a rolling program. You can enter at any time and leave when you feel you have learned all you can learn. However, you will only have access to the materials as a paying member, with the exception of people who optin to the annual option for a Lifetime Pass.
I haven't started my book yet... is this course for me?
Yes! It doesn't matter where you are in the process because we will work with you to get you where you need to be. 
I have already completed my book, can I still benefit?
Absolutely!  I'll be teaching all of the marketing, publishing, and social media elements... all the things about publishing you didn't even know you didn't know! Our goal for you will be a massively successful book LAUNCH at the end of the course. 
If you've already launched your book, there is still plenty to learn about marketing and selling your book. The community alone is worth the benefit for feedback, strategies, support, and so on. And also... perhaps you're ready to start the next book. You can learn from the materials in case you missed some steps the first time around.
How much time will I need to invest?
This is totally up to you. You can dive into the courses that are already there and knock them all out in a weekend, or take your time. If you opt in for the coaching element, we will meet two times a month for a one-hour coaching/mastermind session. These will be recorded and uploaded so that you can watch in your own time if you're unavailable. However, we found great benefit in the interaction and collaboration among students that occurs during the live training courses.
IF you have other questions, please contact me at info@writepublishse
1

How to Get Started With The Academy

Professional Organizations Worth Joining

2

2 New Modules Added Every Month

3

From Idea to Outline in One Hour

From Idea to Outline in One Hour Course Materials

Idea to Outline in One Hour Video

4

How to find the right editor

All about editing with guest expert Stacey Aaronson

5

Understanding the Publishing Timeline

Understanding the publishing timeline

Workbook for determining your basic publishing timeline

6

Mindset for Writers - overcoming fear and self-doubt

Overcoming fear and self-doubt with Vanessa Matthews

7

Setting up your isbn and imprint

8

Publishing Tutorials - how to publish to the major retailers for best results

KDP Print; transferring a book from CreateSpace or starting your own print book from an ebook

9

Modules coming in the upcoming months

10

Honing Your Writing Craft & Simple Strategies to Get Started with your book in 15 minutes a day

Honing Your Writing Craft & Simple Strategies to Get Started with your book in 15 minutes a day

11

I've written an ebook - now how do I make it a print book?

What do I do when I'm done writing?

12

Raising Money for your book

Expenses associated with publishing a book

part one - funding with Indiegogo

13

Joanna Penn - Making Money as a Writer - Marketing and Publicity

14

List Building for Authors with Kimberley Grabas

List building for Authors - Guest Expert Kimberley Grabas

15

Productivity Tips for Authors

Guest Expert - Nina Amir - Productivity Tips for Writers
Choose this option for regularly monthly enrollment with no coaching upgrade.

Liquid error: internal
Choose this option if you want to add the bi-monthly coaching calls/mastermind/and extra access. (This is a massive savings over 1 on 1 coaching!)
Liquid error: internal
Get the annual plan PLUS Lifetime access to 2018 content with this limited offer! A 40% savings for the full year and worth thousands of dollars! This offer goes away soon!
Liquid error: internal
Incredible deal and massive savings - lifetime access to materials AND bi-monthly coaching sessions through December 2018. This offer goes away soon!
Liquid error: internal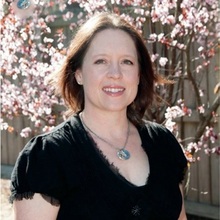 Author Coach and Publisher
Alexa Bigwarfe
Alexa Bigwarfe is a USA Today best-selling author and the founder and CEO of Write|Publish|Sell, a company dedicated to helping authors professionally self-publish and market their books. Her courses and training focus on outlining and writing books, self-publishing, author platform growth, and creative ways to market books through her company Write|Publish|Sell. She is also the founder and host of the Women in Publishing Summit and owns two hybrid publishing houses, Kat Biggie Press and Purple Butterfly Press.