I believe we all have the opportunity to become successful authors, when given the right tools and path for success.
Small, consistent actions taken while playing the Long Game... 
It takes work and effort, but I know you can do it! 
I believe you were meant to be a successful author. Do you?
This course is for anyone who is writing, publishing, or marketing a book who needs guidance so that they don't make expensive and timely mistakes.
Are you overwhelmed with #allthethings related to writing, publishing, and selling a book?
Introducing the WIP School LITE. 
The very intentional program to help authors through step-by-step training and support as you implement the action steps so that you can truly achieve your goals as an author.
(WIP School LITE is the self-paced version of WIP School, a 6-month intensive program.) 
Sometimes you just need someone to TELL YOU EXACTLY WHAT TO DO and HOW to do it!
Most authors who come to me are struggling with the following issues:
Overwhelmed by #allthethings!

Lack of time

No  clear plan

Confusion over the different routes to publishing

Marketing process overload

No idea how to find their audience

Low sales

Don't know how to find the people to support them in the various areas; no team

No results even when they follow someone's script

Limited budget; don't know where to prioritize

Mindset issues and FEAR are holding them back

Unrealistic expectations

Uncertainty on where to start or how to move forward
So that's why I created the WIP School
To provide the foundation for everything you need to know, the tools for implementation, and the SUPPORT so that you actually get it done.
Have you ever joined a program that just SUCKED? Well, I have. Many of them. And I can assure you, this is NOT that program. Because I've taken ALL the things that I thought were lacking in other programs for authors and made sure to include them here.
The WIP School is basically your equivalent to a BA in author entrepreneurship!
Dyanne says: 
"With the help of Alexa and her team my book launch hit the mark, and boom, I had an Amazon new releases best-seller. Without a doubt this never would have happened had I not signed up for the Success Publishing Academy, now the Women In Publishing School. Honestly, I just didn't know what I didn't know. With expert knowledge, Alexa and her team map out the steps to success and guide you from writing your manuscript to publishing to launching your book. I couldn't wait each month for the open-ended Q&A sessions. Every question answered. No question too silly to ask. Alexa partners with other experts as well adding bonus trainings and opportunities along the way. She adds trainings if she sees the need. Her dedication to the success of her students is amazing. It's a group setting; however, I always felt like I was receiving personal, one-one one coaching. Thank you Alexa and team!!!" - 
Dyanne Kelley, author of Soulfire Woman: How To Torch the Past, Ignite the Present and Set Your Soul on Fire
It's a LOT to figure out... 
By the end of this course you will:
Know exactly who your audience is for your book and how to get in front of them
Have a good understanding of all of the key elements for having a professionally self-published book and how to make those things happen
Have knowledge of the places you should be publishing your book
A marketing strategy - both for everyday marketing and book launch
Have a Rolodex of places to go for professional support in the preparation and publication of your book
Have a functioning website with a lead magnet and a way to grow your email list
Have an email sequence to grow the know/like/trust factor
Have your social media set up and a plan for growth where it makes most sense
Have a strategy for ads - which tool to use and what to do with them (to include a module on free book funnels)
Basic business awareness for authors - legal, tax considerations and more
We will accomplish this through tutorial trainings, weekly Q&As, worksheets, templates, swipe copy, guidance, guest expert training, and more
---
Isn't it frustrating when you are working so hard to make a difference and you're so overwhelmed by all the things you're "supposed" to be doing... you just don't know what to prioritize?
You need a structured plan... a support network, and a team that knows how to get it done, no BS.
Are you ready to learn all you need to know about:
publishing professionally

launching your book to a ready and eager audience

building an author business
And want a program that achieves this through:
step-by-step guidance

accountability

community
And you identify as:
An author at any stage of writing, publishing, and selling who is looking to grow their author / publishing business 

Self-published/ing

Limited in time; stressed, managing a lot of things

Overwhelmed with all of the options, info, things you don't even know you don't know

Lacking in marketing and sales skills

Need support in strategy & business development

Tired of trying everything all the experts tell you to do and NOT seeing any traction or results?
WIP SCHOOL LITE is the solution.
That covers a lot of ground and a lot of people in different places… How can this program work for all those areas?
This program, in its 5th year, continues to improve and evolve every year, based on a comprehensive system that works.
It works because while you have access to all the learning you need on writing and publishing, our core focus of this program is:
FINDING your readers (target audience)
creating the place for them to become your raving fans (your platform) 
developing the right marketing processes
business steps to expand and sell (author biz development).
Quite honestly, anyone can teach you how to get your book on Amazon. But it won't get your book into the hands of your ideal readers and create a platform for you to connect them with your work. That's the difference between my program and what's already out there.
The magic sauce is in the implementation. 
You're a Work in Progress (WIP) just like your book is! There is much to learn about running a successful business and selling more books, courses, coaching, etc.
Lots of people teach that. 
The difference in WIP School is the IMPLEMENTATION. We build in the tools and resources (a ready made website template for you to upload that is designed JUST for authors) + time to implement together! 
This isn't just a fancy pitch.
We know that the authors who are willing to make the time to move through these steps and take these actions actually complete and launch their books, have a more successful launch, bigger email lists, and see more sales.
---
There's something for everyone in Success Publishing Academy (Women in Publishing School), regardless of whether you are thinking of writing a book, in the process of writing one, or exploring publishing options.
Alexa and her team work tirelessly to help every participant achieve their goals. Before I joined the Academy, I was feeling overwhelmed. Had I not enrolled, I would still be floundering. 
Thanks to Alexa and her staff, my debut novel is set for a fall launch!
-Carol Parker
---
WIP School is for YOU if:
you struggle with implementation of all the amazing things you're learning
you're committed to your book project but you need an ACTION PLAN
You need guidance on brand development and all things that go along with that...
you feel overwhelmed by the publishing and marketing process and just want everything to be SIMPLIFIED
you need EXTRA support when it comes to techy stuff - websites, email CRMs, marketing tools, ads, etc
you want to save thousands of hours in research by going directly to the source
you desire CLARITY, ACCOUNTABILITY and STRUCTURE for getting your book done
you've already started outlining, writing or even editing your book! (not a pre-requisite, we'll get you there with pre-work!)
you want to learn how to MARKET your own books and sell a lot of copies, or grow your business
you want to SAVE money and still end up with a quality product
you need help but don't have thousands of dollars to pay someone to do it for you
you value community and accountability to support you in your writing and publishing journey
What Do You Get When You Join WIP School?
👉🏼 Monthly video training modules - 2-3 each month x 6 months where I'll cover everything from establishing your foundation with the correct target audience, finishing your book and finding an editor, how to publish, to book launch, marketing, and more (see the breakdown of the modules below)
👉🏼Guest experts each month! On Mindset, Pitch the Media, PR, Business Building Skills, More Marketing, Understanding different types of publishing and working with agents, and more!
👉🏼 Book Marketing Interview Series - You'll learn the secrets of other authors who are killing it in their book marketing sales & what they are doing
👉🏼Worksheets, workbooks, and exercises to make sure you are implementing the teaching
And more. I'm providing the complete system. Everything I've learned in a decade of publishing and over 100 launches. 
Bonuses:
- How to Write Your Book Module
- Editing & Editors Module
- Timeline and checklists
What is your timeline for marketing & what actions should you be taken in what order? Includes pre-formatted spreadsheet with sample activities and timeline leading into launch or promo period.
- Your Book Marketing Profile - Workbook 
A downloadable workbook to help you identify all key elements about your book, your goals, and information that will be necessary to create your marketing strategy.
- Sample Marketing Strategies 
Two sample strategies with plug and play guidelines - ideas and resources, to include links and more to help you put together your marketing strategy. Plus instruction on what sort of things should go in a Marketing Strategy to help you create your own based on the samples. These samples are loaded with actual book marketing activities that you may want to include in your strategy, saving you even more time and money.
- The Book Sales / Landing Page 
AND:
My GUARANTEE that if you follow through with this program, you WILL publish your book (I have a 100% publishing success rate with students who complete the full program)
The knowledge that I have spent years and THOUSANDS of dollars in training, programs, and more learning - shared with you!
---
FAQ
Is this only for Self-publishing authors?
NO. Anyone who needs to learn how to market their book and grow a business as an author will find this useful.
Do I have to have my book written to join?
Nope. These are the tools you need to grow your platform, ensure a well-produced book, and have a solid author business, but your book does not have to be finished. We'll provide writing accountability if you need it.
I've already purchased training programs on writing, publishing, or selling my book and they haven't worked.
Oooh, I love this statement! So have I! Programs don't work for a variety of reasons. 
It requires YOU to go in and make the time to watch the training and then do the work all on your own. Through this program, you're getting a plan and guide to get you through

The training isn't designed to set you up for success

It was an impulse buy and you grabbed it and forgot about it
You've never made completing the program a priority in your schedule  

You're still expecting the magic unicorn to bring you success
And finally… 
There is no accountability or support system in a self-paced program***
That last one? It's a big one for moms and caregivers and busy women in general! We put everyone else first and then when it's time to work on our stuff, we're too tired.
Can I do this at my own pace?
Yes! The coaching program goes at the pace of the modules, but if you need to take longer at any point, take your time. I will open the course materials in April and you can move ahead of the group if you need. But I'm certain you'll learn a thing or two in all the modules.
Is this only for someone who has never published a book?
NO! The publishing world grows and changes at a rapid rate. There is a ridiculous amount of information to KNOW to do this right. Heck, I'm still learning this stuff. Whether you haven't started your book or you've already published 1-2, if you're still trying to learn the things we are teaching, this will be a great fit for you. Plus, the additional coaching element allows me to tailor what students need to where they are in the process.
Pay In Full - Get a bonus 30-min 1:1 call with Alexa



Liquid error: internal
Monthly payments available! Pay over 6 months.
Liquid error: internal
---
What other students have to say
Former Student, Michelle Cornish, reviews the program.
Other testimonials:
Carolyn Schrader:
"There is so much I can write about doing business with Alexa and her courses. One thing I find about Alexa is she is No BS…. She gives straight-up information, has been there done that, is well educated and experienced in the publishing process and walks her talk. 
My name is Carolyn Schrader, I am writing this in hopes that I can help those who want to have a chance to become a published Author and save a lot of time and frustration in learning how to do that. I published my book the hard and costly way because I did not know how to maneuver the publishing world. I was taken advantage of many times only to add to my frustrations. It is not in my wheelhouse nor do I have the time to learn the ins and outs of getting a book published and marketed. I need to be given what I call the "1,2,3's of what to do
and how to do it so I can move forward to success. 
However, for my third book, I have found a Publishing Expert and team of magical expert entrepreneurs (Alexa and team!) who are experienced, knowledgeable and understanding of the frustrations of those who want to write but need a
guide by guide of how to be successful at every aspect of being a Published Author.

I am so busy with my business, trying to get another book out, writing my blogs in a timely fashion and giving adequate time to my family and friends, I need a team to help me. Alexa's courses are thorough, easy to understand, and she delivers with an absolute, no-nonsense platform. I cannot tell you how relieved I am to have found her. The investment in her courses and summit will bring immediate dividends for a career as an Author. She and her team are
available for questions and clarification on any course she has given. Investing in Alexa's courses is definitely an investment in your success as a Published Author."
Marietta Goldman, author and previous student: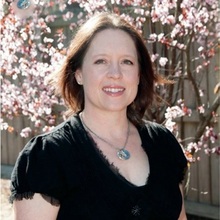 Author Coach and Publisher
Alexa Bigwarfe
Alexa Bigwarfe is a USA Today best-selling author and the founder and CEO of Write|Publish|Sell, a company dedicated to helping authors professionally self-publish and market their books. Her courses and training focus on outlining and writing books, self-publishing, author platform growth, and creative ways to market books through her company Write|Publish|Sell. She is also the founder and host of the Women in Publishing Summit and owns two hybrid publishing houses, Kat Biggie Press and Purple Butterfly Press.