Goodreads is the Facebook of Readers! It's a great place for readers to share their love of books and for Authors to get their books in front of new readers, engage with readers, and grow their platform. Owned by Amazon, Goodreads includes direct Kindle links and other great tools to help you grow your fanbase. 
This short course will help you familiarize yourself with Goodreads so you know how to use it and show you exactly how to set up your primary and Author Account.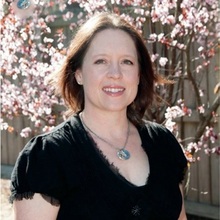 Author Coach and Publisher
Alexa Bigwarfe
Alexa Bigwarfe is a USA Today best-selling author and the founder and CEO of Write|Publish|Sell, a company dedicated to helping authors professionally self-publish and market their books. Her courses and training focus on outlining and writing books, self-publishing, author platform growth, and creative ways to market books through her company Write|Publish|Sell. She is also the founder and host of the Women in Publishing Summit and owns two hybrid publishing houses, Kat Biggie Press and Purple Butterfly Press.
2

Let's get familiar with Goodreads!

Implement - Goodreads as a READER

Tips for Success with GoodReads

How to make changes and correct errors on GoodReads

3

Setting Up Your Author Account - part one (for the already published author with video tutorial)

Setting up your Goodreads Author Account (part 2 - for the unpublished Author or when book is on pre-order)

Groups, forums, and discussions, oh my!

4

Setting up a Giveaway on Goodreads and why they are awesome tools for marketing

Setting up a giveaway (with video)
Don't' wait any longer to use this amazing tool for authors!
Liquid error: internal